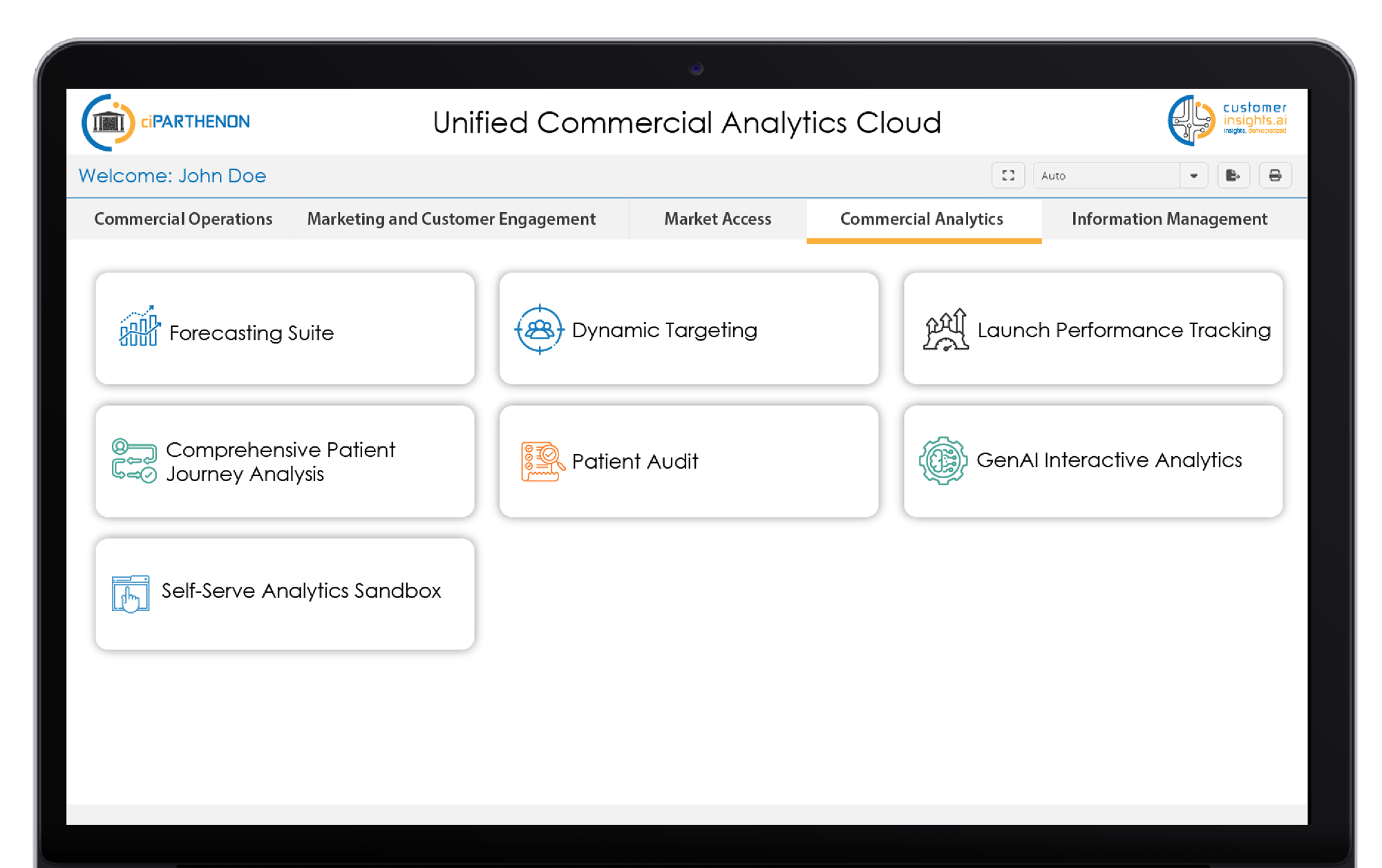 Challenges & Solutions in Life Sciences Commercial Analytics
Challenges
Commercial Analytics Center Of Excellence Teams are now playing a crucial role in various business functions within the Life Sciences organizations. In order to make the most out of their limited resources and budgets, they require fully integrated technology platforms.
Lack of Proactive Alerts
There is a need for timely and precise field alerts and diagnostics to stay ahead of competition and to respond to market events; along with a feedback loop that allows for continuous improvement of alerts.
Limited View of 360 Patient Data
Many organizations lack a dynamic and centralized patient data hub, making it difficult to derive actionable insights across multiple therapeutic areas and drug categories.
Ineffective Targeting
Ineffective targeting strategies that result in low ROI and difficulty in aligning new product planning with existing data.
Difficulty in Tracking Product Launches
Tracking new product launch performance is complex due to data variability, market dynamics, seasonality and metric selection. Effective tracking requires a flexible, cross-functional approach and ongoing reviews to refine strategies for future product launches.
Inaccurate Sales Forecasts
Demand forecasting for life science products is intricate due to factors like regulatory uncertainties, clinical outcomes, and market dynamics. Selecting suitable metrics is challenging and success requires a multidisciplinary approach.

Solutions
ciParthenon's Commercial Analytics Apps equips Center Of Excellence teams with real-time field intelligence, patient analytics, intelligent targeting, and dynamic launch monitoring solutions.
AI-based Field Alerts
Our robust field alerts and diagnostic app is designed to keep you at the forefront of market trends. It uses comprehensive commercial data and proprietary AI algorithms to identify most valuable insights for field teams.
Comprehensive View of Patient 360 Data
Our innovative Patient 360 App centralizes and unlocks actionable insights from all patient-related data. The app can communicate and share data securely with other healthcare systems and Apps.
Precise ML-based Targeting
Our Dynamic Targeting App uses ML capabilities for identifying look-alike targets and targets with a propensity to start prescribing using HCP and Patient data.
Dynamic Product Launch Tracking
Gain an immediate, comprehensive view of your launch performance with real-time analytics and comparative snapshots, helping you adapt and succeed in dynamic market conditions.
ML-assisted Sales Forecasting
Our Forecasting App enables customization of forecasting approaches effortlessly with our ML based Sales projection Algorithms removing user uncertainty in selecting the right unique market metrics and attributes.
15%
Increase in Forecast Accuracy
90%
Customer Retention Rate
Real-Time Field Intelligence
Benefit from weekly updates on newly diagnosed patients to tailor your interventions. Our Apps also enable real-time tracking of product rejections and competitor metrics, providing a comprehensive market view for strategic decisions.
Comprehensive Patient Analytics
Our Cloud serves as a centralized hub for all your patient-related data. It features an audit section for customized drug or diagnosis code queries, enables in-depth patient journey analyses, and even offers an AI-driven conversational bot for instant answers to your patient-related questions.
Intelligent Targeting Solutions
Leverage our ML/AI capabilities for efficient dataset creation and specialty mapping. ciPARTHENON's predictive analytics optimize your targeting and segmentation strategies, and it's also designed to support your New Product Planning and market sizing activities.
Dynamic Launch Monitoring
The Launch Tracking App provides an immediate snapshot of your product's overall performance compared to its forecast. It offers real-time analytics on critical metrics such as TRx growth, market coverage, and access, enabling agile adjustments to your launch strategy.
Adaptive Forecasting Solutions
Our Forecasting Suite streamlines product forecast creation and allows customization based on your chosen market attributes and metrics. It also provides tailored recommendations on the most relevant forecasting model framework, facilitating more accurate and informed decision-making.
Advanced Pre-Built Visualisations to Surface
Insight with Speed
Ready to deploy pre-built modules.
Set notification and alerts
Customized view across modules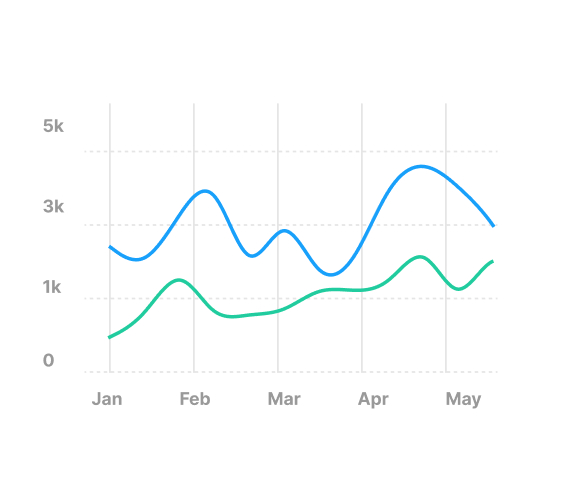 Act now & lead your team towards unparalleled success